MOST REVEREND SHELTON J. FABRE
ARCHBISHOP, ARCHDIOCESE OF LOUISVILLE, APOSTOLIC ADMINISTRATOR
Archbishop Fabre asks that people not only keep him in their prayers but also pray for the priests, deacons, consecrated men and women, seminarians, and lay faithful in the Diocese of Knoxville during this time of transition for them. He asks that we also pray for the next Bishop of Knoxville. 
A native of New Roads, La., Archbishop Shelton Joseph Fabre was ordained a priest for the Diocese of Baton Rouge in 1989. Pope Benedict XVI appointed him as auxiliary bishop of the Archdiocese of New Orleans and he was ordained a bishop in 2007. Pope Francis appointed him to lead the Diocese of Houma–Thibodaux in 2013 and subsequently appointed him to lead the Archdiocese of Louisville in 2022.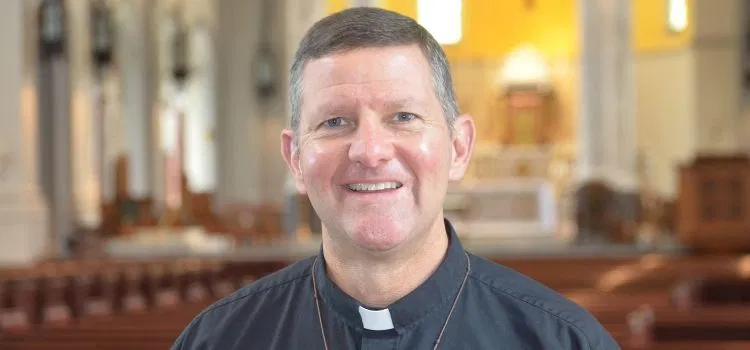 FATHER DAVID BOETTNER
DIOCESE OF KNOXVILLE & RECTOR, CATHEDRAL OF THE MOST SACRED HEART OF JESUS
Ordained in May 1994, Fr. David has served as an Associate Pastor at Our Lady of Perpetual Help-Chattanooga and Cathedral of the Most Sacred Heart of Jesus. He served as Pastor of St. Mary Church-Athens and St. Thomas the Apostle-Lenoir City. He serves as Rector of the Cathedral of the Most Sacred Heart of Jesus and Vicar General and Moderator of the Curia at the Diocese of Knoxville. He holds a B.A. from St. Meinrad and a Master of Divinity degree from St. Mary of the Lake. [email protected]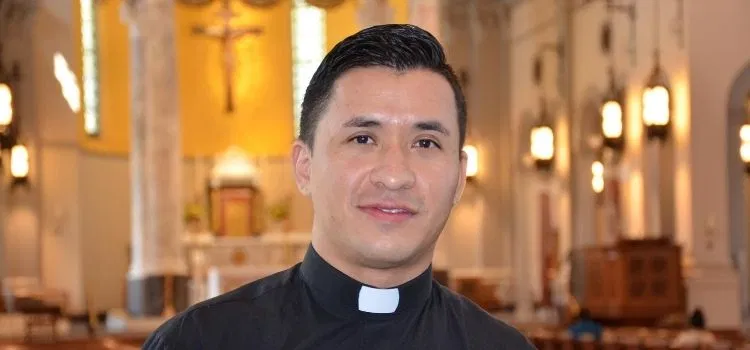 FATHER JHON MARIO GARCIA
ASSOCIATE PASTOR
Father Jhon Mario was born in a town called Dosquebradas in Colombia, South America. He is the third of 7 children and entered the seminary of the Congregation of the Mission (Vincentian Fathers) in 2005. He was ordained a priest on August 16, 2014. After his ordination, he was sent to work in Vocational Ministry for his congregation. In 2017, his superiors sent him to work with the Hispanic ministry in California at Saint Mary Magdalen, Camarillo, CA, Archdiocese of Los Angeles, where he worked for two and a half years. [email protected].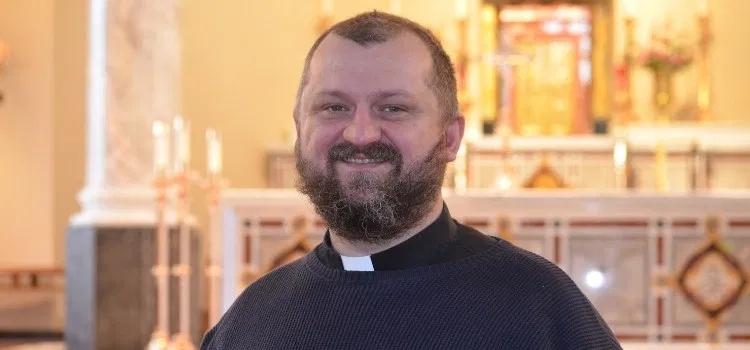 FATHER MARTIN GLADYSZ
ASSOCIATE PASTOR
Fr. Martin Gładysz was born in Krakow, Poland. In 2002, he obtained a master's degree at the Pontifical Academy of Theology (currently the Pontifical University of John Paul II in Krakow). On May 18, 2002, he was ordained a priest at the Cathedral Basilica of the Holy Family in Częstochowa. For eight years, he was a missionary in Papua New Guinea. Fr. Martin works with the Polish community in East Tennessee. [email protected]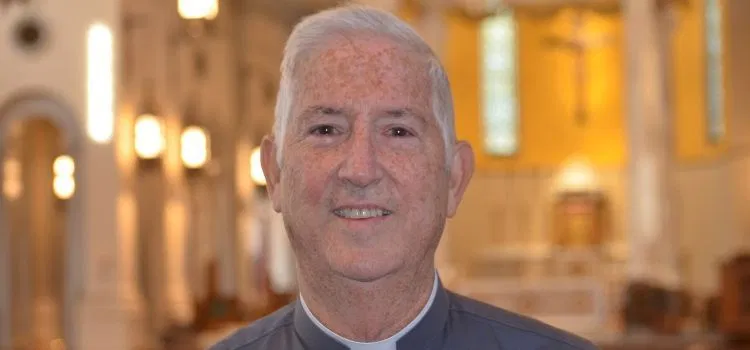 WALT OTEY
DEACON/CHIEF FINANCIAL OFFICER
Deacon Walt brings several decades of experience in corporate business to this role, where he spent much of his time on financial analysis. In his new role, he will oversee the parish's economic operation, including the roles of the Office Manager/Bookkeeper and the SHCS Business Manager. This position will administer staff payroll and related needs, safeguard assets through financial analyses and internal control procedures, and make recommendations based on those analyses. Walt became a Catholic in 1989 in Greeneville and began formation to the permanent diaconate for the Diocese of Knoxville in August of 2010. [email protected]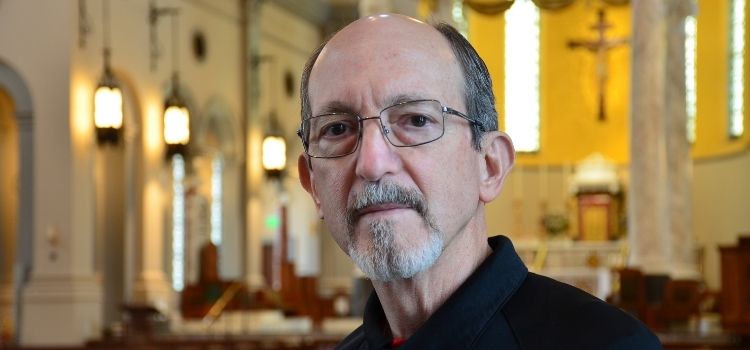 MIKE MESCALL
DEACON
Deacon Mike Mescall! Deacon Mike was ordained September 14, 2013, at the Feast of the Exultation of the Holy Cross, in the Diocese of Lafayette-in-Indiana. Deacon Mike and his wife Jackie will celebrate 48 years of marriage this September. They have one son, Matthew, who resides in Longmont, CO, with his wife and two children.
[email protected]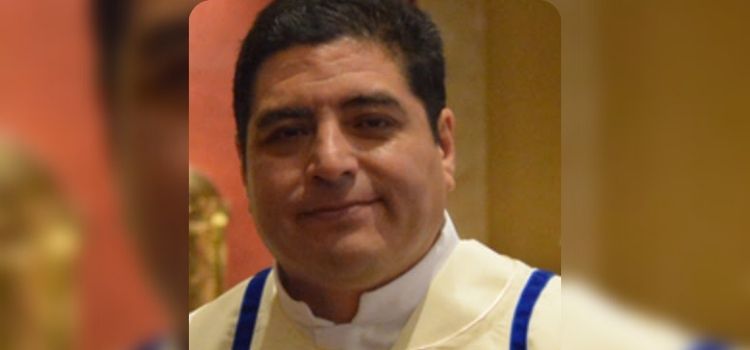 FREDY VARGAS
DEACON
Deacon Fredy Vargas serves along with Deacon Walt Otey as a permanent Deacon in our parish and will be available to serve for both English and Spanish Speaking Masses and other Sacraments. [email protected]
RICK GRINSTEAD
DIRECTOR OF EVANGELIZATION, YOUTH & YOUNG ADULT MINISTRY
Rick has been a passionate youth worker for the Church for over 20 years. His ministries have had the privilege of working with thousands of youth and young adults through retreats, speaking engagements, and relational ministry. His wife and eight children love being a part of the ministries and could not be more excited to join the Cathedral of the Sacred Heart family. Rick believes that together, we will not only be able to thrive in evangelization, and youth and young adult ministry, but also bring about a vibrant and exciting era. [email protected]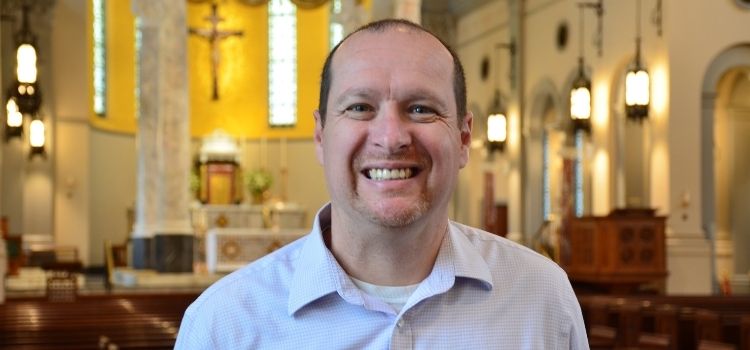 SCOTT BARRON
DIRECTOR OF PARISH MINISTRIES
Scott collaborates with event organizers, identifies parish needs to ensure an event's success, and act as a hospitality ambassador for the Cathedral. This new role coordinates the parish's efforts in youth ministry and formation for Cathedral Kids, Children's Liturgy of the Word, and RCIA. This position works with the Director of Evangelization, Youth, and Young Adult Ministry to coordinate an annual Parish Retreat. [email protected]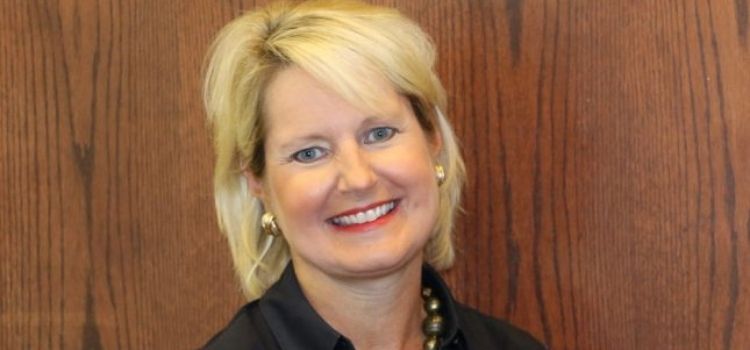 MARY MAC WILSON
CHIEF OPERATING OFFICER
Mary Mac serves as the primary advisor and assistant to the Pastor on parish administration and ministry matters. This will ensure smooth, coordinated efforts by the parish staff to support parish activities and provide a high level of service by the team to parish members. [email protected]
GLENN KAHLER
DIRECTOR OF MUSIC AND LITURGY
Glenn oversees our liturgical celebrations, weekly Masses, special feasts, and diocesan celebrations. He manages cantors and music ministers and also directs the 9:00 am Mass and the Sacred Heart Youth Choir. Glenn is an accomplished arranger and composer in television and film. [email protected]
BYONG-SUK MOON
ORGANIST
Suk Moon (organist) graduated with a degree in organ performance from the Department of Instrumental Music at Yonsei University in Korea. He continued his study in organ at Detmolt National University for Music in Germany, obtaining a master's degree and the prestigious Soloist Diploma in Organ (equivalent to a doctorate in the U.S.) Byong-Suk also completed the coursework in Catholic Church Music and won multiple International Organ Competitions in Germany such as Dom Zu Speyer International Organ Competition (2nd place), Wiesbaden Bach Preis International Organ Competition (2nd place), and Magdeburg International Organ Competition Diploma. [email protected]
HILDA CARRERA-RODAS
PARISH SECRETARY
Hilda Carrera joined our staff in 2015 and now moves to her new position as parish secretary. Hilda is directly responsible for the daily operation of the parish office in support of the Pastor and Chief Operating Officer. She now assists in organizing and maintaining parish records and correspondence. She will also help in the scheduling of appointments for the pastor and coordination of sacramental ministry. Hilda can be reached at [email protected] or 865-588-0249.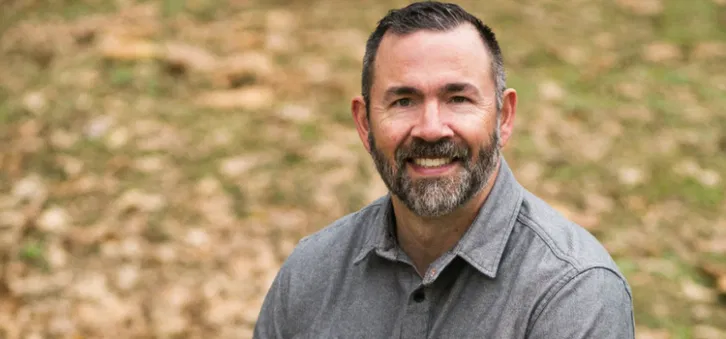 STEVE COY
DIRECTOR OF COMMUNICATIONS
Steve has been with the Cathedral since September 2016 after over 20 years in radio and television broadcasting. He oversees social media, web page content, and the church bulletin. He also leads our Video Production Ministry team, which manages our Mass Streaming online. For stories ideas or suggestions, please email Steve at [email protected]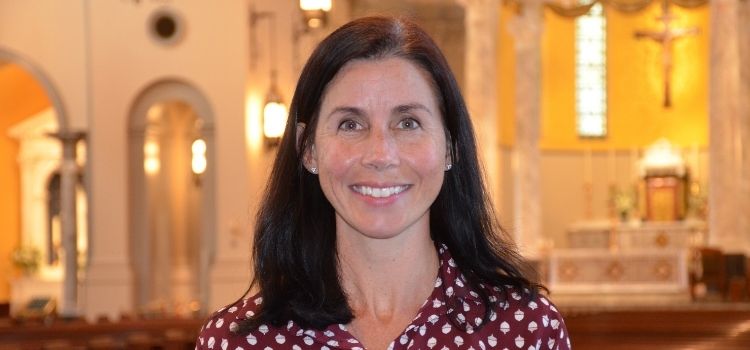 MICHELLE HORTON
OFFICE MANAGER
Michelle comes to us most recently from Blaine Construction as their accounts payable manager for 13 years. She and her husband Alan are long-term parishioners of the Cathedral parish and have 3 wonderful boys – Riley, Sebastian, and Titus. Riley is a 6th grader at SHCS, Sebastian is a kindergartener at SHCS, and Titus is in the baby room at our preschool. [email protected]
BEATRIZ SULLIVAN
RECEPTIONIST
Beatriz recently moved from Southern California to start her life in East Tennessee as a newlywed with her husband, Scott. She graduated from California State Polytechnic University – Pomona with a BA in sociology. Beatriz is fluent in Spanish, loves to help others feel welcome, and is excited about her new role as an office receptionist. She can be reached at [email protected] or by calling 865-588-0249.
TOM GREER
DIRECTOR OF FACILITIES
Tom is responsible for the comprehensive maintenance and operations of the parish office, Cathedral, school, rectory, plus the Chancery and several convents. In addition to maintaining facilities, he works closely with subcontractors on the construction of the new Cathedral. [email protected]
DOUG CAIAZZA
FACILITIES COORDINATOR
Originally from Canton, OH. Moved to Knoxville in 1995 to pursue a love interest. Doug married his love interest, Tina, in May of 1998. He was blessed with fatherhood in 2004 with daughter Carmella who attended SHCS for nine years. He began working at the Cathedral in 2009. Enjoys seeing and participating in the many improvements and growth of our campus. Enjoys learning about Catholicism, attending mass, and growing our faith. [email protected]
MARY SUE KOSKY
PRINCIPAL
Mrs. Kosky holds a B.S. in Special Education from the University of South Florida (1988) and an M.Ed. in Educational Leadership and Supervision from Lincoln Memorial University (2012). She has 18 years of teaching experience in both public and Catholic schools, working with students in self-contained special education classrooms, resource rooms, and the regular classroom. Additionally, Mrs. Kosky served as Assistant Principal for seven years at St. John Neumann Catholic School in Knoxville, TN. She earned a certificate in Catholic School Leadership from Loyola Marymount University (2016). Mrs. Kosky has five adult children, including twins, who all graduated from Knoxville Catholic High School. She and her husband are active parishioners of the Cathedral of the Most Sacred Heart of Jesus. She is committed to the role of Principal of Sacred Heart Cathedral School in answer to God's call to serve. She loves to travel, spend time with family, and read. [email protected]
VALERIE HANKS
ASSISTANT PRINCIPAL
Mrs. Valerie Hanks serves the Sacred Heart Cathedral School community as our Assistant Principal. With 24 years in education, the last 12 at Sacred Heart, and the desire to provide all students with an excellent education, while collaborating with families and colleagues, she is confident that our school will continue to grow and develop in not only our academics but also our charism, mission, and vision. Mrs. Hanks has a Master's degree in Education from the University of Tennessee, Knoxville, and her Catholic School Administration and Leadership certification from Loyola Marymount University. Valerie and her husband Wayne have one daughter, Sophia, who is a graduate of SHCS, and a 90 lb rescue dog who thinks she is a lap puppy. Mrs. Hanks looks forward to the new school year and the amazing things our Eagles will accomplish.  [email protected]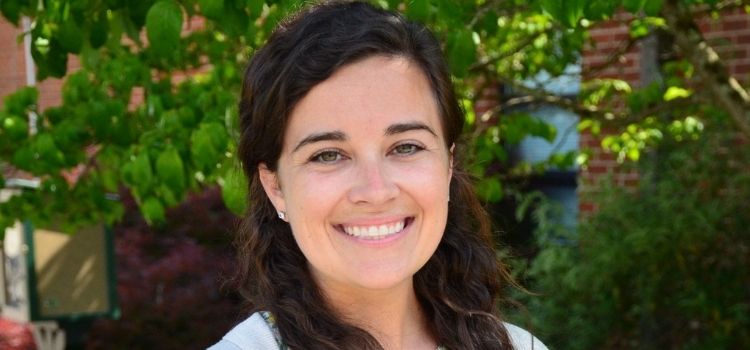 EMILY WIDMER
Director of Admissions
Emily is a Knoxville native and a graduate of Sacred Heart Cathedral School and Knoxville Catholic High School. She has a B.A. from Maryville College and obtained her M.S. from the University of Tennessee in Educational Administration. Emily worked as a middle and high school history teacher for Knox County Schools before "coming home" to SHCS in 2021. Emily and her husband, Nick, are expecting their first child in October 2023. She enjoys spending time with her family, traveling, and doing anything active or outdoors in her free time. [email protected]