The Cathedral Concert Series, a program of the Diocese of Knoxville Music Commission, is dedicated to providing the community with free/low-cost opportunities to experience local, regional, national, and international sacred and classical music ensembles in the effort to support the Arts and foster appreciation for Sacred Music in East Tennessee. For more information, please contact Glenn Kahler (865) 558-4113
The Diocese of Knoxville Music Commission represents all quarters of the Diocese and serves the Diocese of Knoxville's laity and clergy. It provides support services and resource management of worship music at both the parish and Diocesan levels. The Commission also acts as a liaison between the office of the Bishop and the local parish musicians.
The Commission meets regularly and manages an active roster of activities with the following mission: To promote the Gospel message of Jesus to the glory of God the Father through the mastery of musicianship in service to the Church, to protect the Church's great repository of sacred music, to preserve the musical traditions of the Church, and those grown organically from them in full accordance with the Liturgy Documents, to support the New Evangelization by fostering respect and appreciation for sacred music in East Tennessee with the mind toward the ecumenical, and to support and enrich the activities pertaining to worship, education, and service of all Diocese of Knoxville Music Ministers.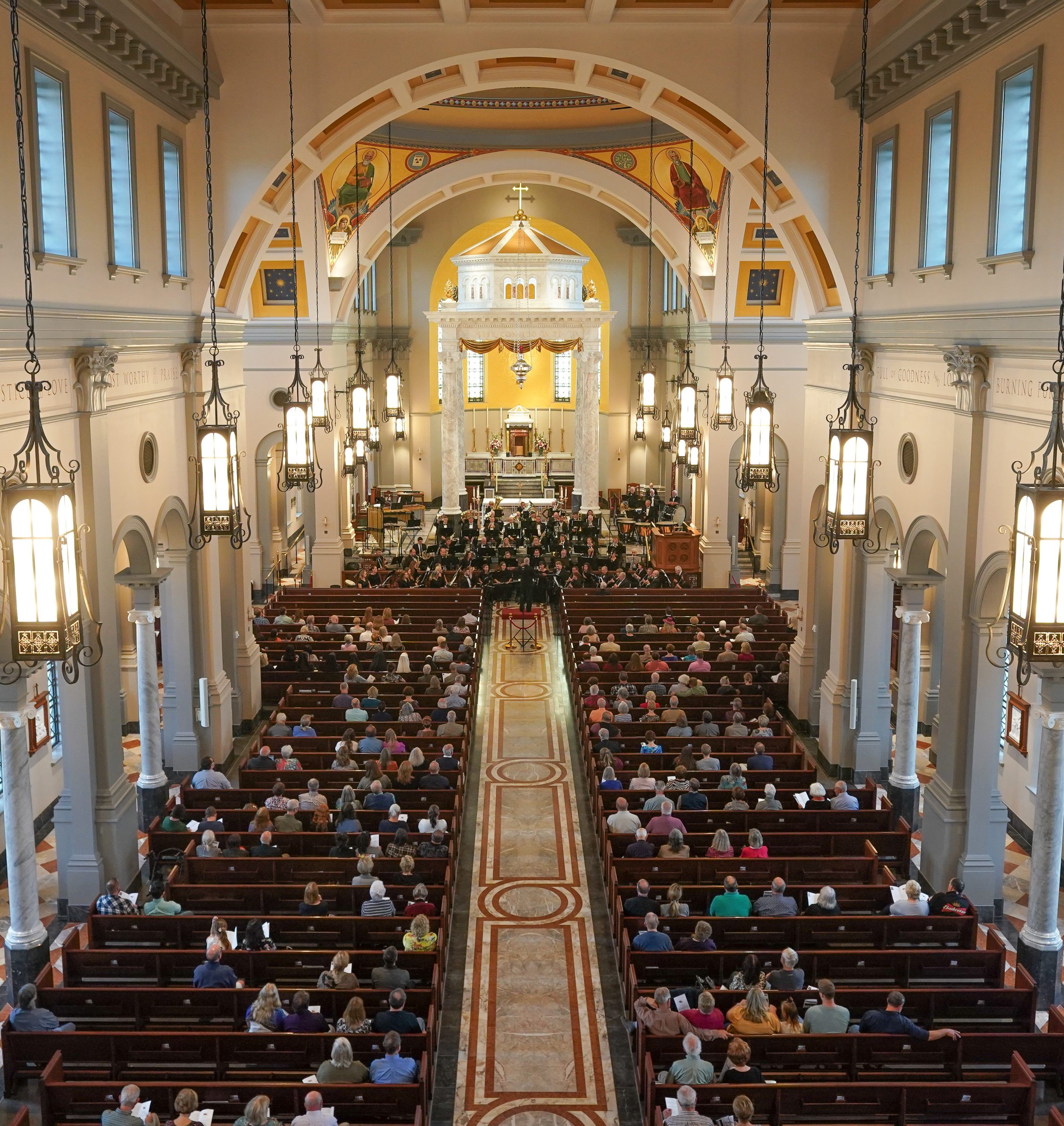 Cathedral Concert: Knoxville Chamber Chorale performing sacred music of Bach, Bruckner, Byrd, and more….
The Cathedral Concert Series is pleased to present Knoxville Chamber Chorale, under the direction of Dr. John Orr, performing sacred music of Bach, Bruckner, Byrd, and more…
Since 1951, the Knoxville Choral Society has been honored to share a wide range of music with our community. Dedicated to maintaining choral excellence, this group of auditioned musicians performs major choral and orchestral works as well as additional varied styles of choral literature. A small group from the society, the Knoxville Chamber Chorale, is selected by audition to perform at KCS concerts and by invitation in the Knoxville area. The Chorale makes special appearances on local television as well as civic and corporate events.
Admission is Free: Seating is Limited.(doors open 1 hour before the concert). Please Respect our Sacred Space: No Food/Drink/Gum.