The Cathedral Concert Series, a program of the Diocese of Knoxville Music Commission, is dedicated to providing the community with free/low-cost opportunities to experience local, regional, national, and international sacred and classical music ensembles in the effort to support the Arts and foster appreciation for Sacred Music in East Tennessee. For more information, please contact Glenn Kahler (865) 558-4113
The Diocese of Knoxville Music Commission represents all quarters of the Diocese and serves the Diocese of Knoxville's laity and clergy. It provides support services and resource management of worship music at both the parish and Diocesan levels. The Commission also acts as a liaison between the office of the Bishop and the local parish musicians.
The Commission meets regularly and manages an active roster of activities with the following mission: To promote the Gospel message of Jesus to the glory of God the Father through the mastery of musicianship in service to the Church, to protect the Church's great repository of sacred music, to preserve the musical traditions of the Church, and those grown organically from them in full accordance with the Liturgy Documents, to support the New Evangelization by fostering respect and appreciation for sacred music in East Tennessee with the mind toward the ecumenical, and to support and enrich the activities pertaining to worship, education, and service of all Diocese of Knoxville Music Ministers.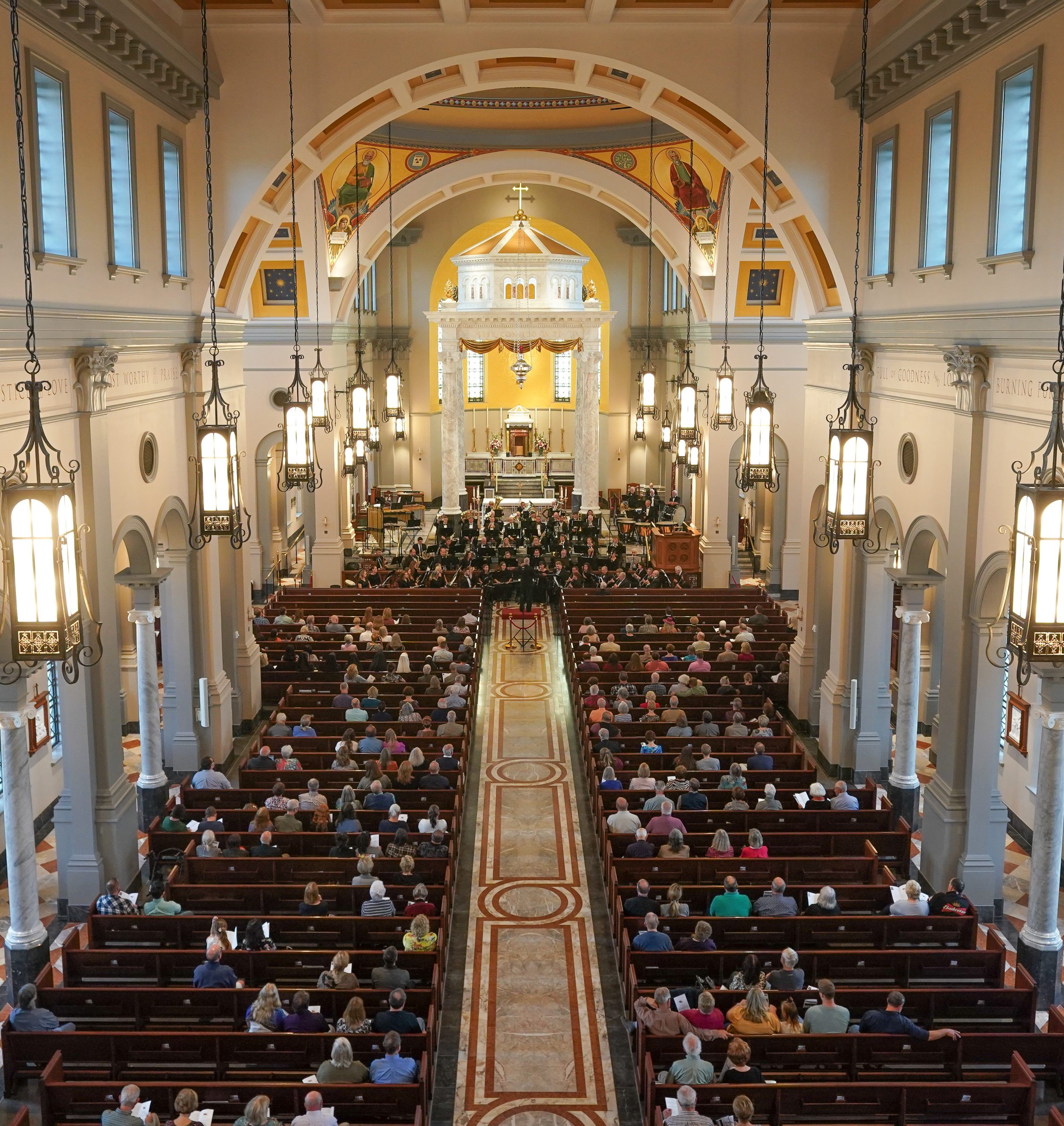 The Cathedral Concert Series is pleased to present Scruffy City Orchestra, under the direction of Dr. Ace Edewards, for an energetic 2022 spring concert featuring a program of Orchestral Treats.
​
The event features the orchestra's 2022 Adult Concerto Competition Winner Salina Fang performing Violin Concerto, Op. 47: I. Allegro Moderato by Jean Sibelius.
Other "treats" on the program include…
Gioachino Rossini, William Tell Overture
Samuel Coleridge-Taylor, The Bamboula: Rhapsodic Dance, Op. 75
Gustav Holst, The Planets, Op. 32: IV. Jupiter, the Bringer of Jollity
Pyotr Ilyich Tchaikovsky, Symphony No. 4 in F minor, Op. 36: I. Andante sostenuto
The Scruffy City Orchestra, Knoxville's "other orchestra", is composed of volunteer musicians from around the area. Scruffy City Orchestra is dedicated to excellence in the performance of some of the most challenging repertoire for symphonic orchestras.
For more information about the ensemble please visit https://www.scruffycityorchestra.com